Mobile repair stores are the go-to destinations for smartphone owners when their devices face issues, ranging from a cracked screen to complex motherboard failures. In this fast-paced industry, having the right tools can make all the difference in providing efficient and effective repair services. Among these tools, a regulated power supply stands out as an indispensable asset for mobile repair. In this article, we will explore what a regulated power supply is and why it is essential for mobile repair businesses.
What is a Regulated Power Supply?
A regulated power supply, also known as a bench power supply or variable DC power supply, is an electronic device designed to deliver a stable and adjustable voltage and current output to electronic circuits or devices.
Literally, there is no doubt that its output voltage is very stable. For many maintenance work, especially in the electronics industry where electricity and wiring are related, such as computers and household appliances (internal low-voltage parts or weak current parts), we often need to use a regulated power supply to test equipment. Generally, it as a battery that can adjust the voltage, but it does not need to be charged.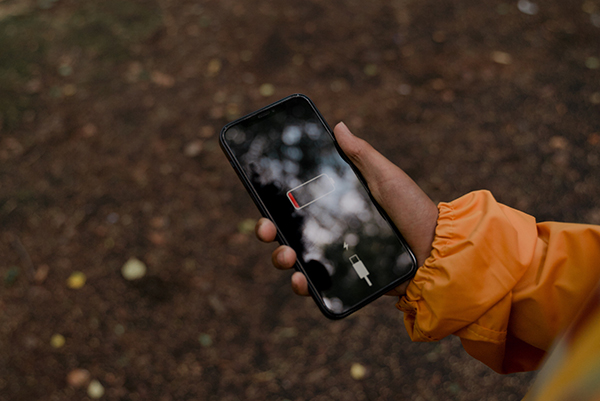 What is the role of regulated power supply in mobile phone maintenance?
The importance of a regulated power supply in maintenance can be likened to a doctor's stethoscope. Instead of using the battery to power the mobile phone, we should connect the regulated power supply to the motherboard's interface where the battery was originally attached. This ensures precision and control during the repair process.
Why we use a regulated power supply instead of the cell phone's battery?
This is because we often need to identify issues like mobile phone leakage and failure to power on. In simpler terms, we must assess the mobile phone's operational status. But how do we do this? Well, if the phone's problem is apparent, such as a cracked screen or water damage, we should avoid directly connecting it to a power supply. Doing so could lead to a short circuit inside the phone, accelerate corrosion, and potentially damage the main circuit board and chip. Therefore, when connecting the power supply, we initially perform a power test for cases where the phone is suspected of power leakage or not turning on.
The next step involves powering on the device and observing the ammeter on the regulated power supply. Think of the ammeter as an ECG monitor for checking a person's pulse and heartbeat; similarly, the regulated power supply acts as a monitor for the mobile phone. By monitoring the ammeter's readings, we can assess the phone's running status and whether its "heartbeat" is abnormal. We compare the current response of a non-faulty mobile phone, which we have predicted, with the current of the faulty phone. This helps us analyze and pinpoint the approximate location of the device's problem.
Of course, gauging issues solely based on electrical current is just one skill that cell phone repair experts develop over time. Experienced professionals can make preliminary judgments about a phone's problem through current responses. However, this isn't always definitive. Sometimes, a thorough examination and testing, similar to a doctor's approach where they first make an initial diagnosis and then conduct further tests like CT scans, color Doppler ultrasounds, or MRIs, are necessary to accurately identify a phone's issue.
Summarize
The core purpose of a regulated power supply is to deliver electrical power. When you've swapped out the mobile phone's battery with the regulated power supply to energize the device, it's crucial to monitor how it behaves. Whenever any electrical device is linked to the switch, provided that the circuit and load line are functioning correctly, a circuit is established, and electric current begins to flow. Think of the ammeter on the regulated power supply as if it were connected in series within the mobile phone's circuit, with the ammeter seamlessly integrated into the line. This setup enables us to closely observe the variations in electric current. Different patterns of current change are indicative of distinct issues and anomalies.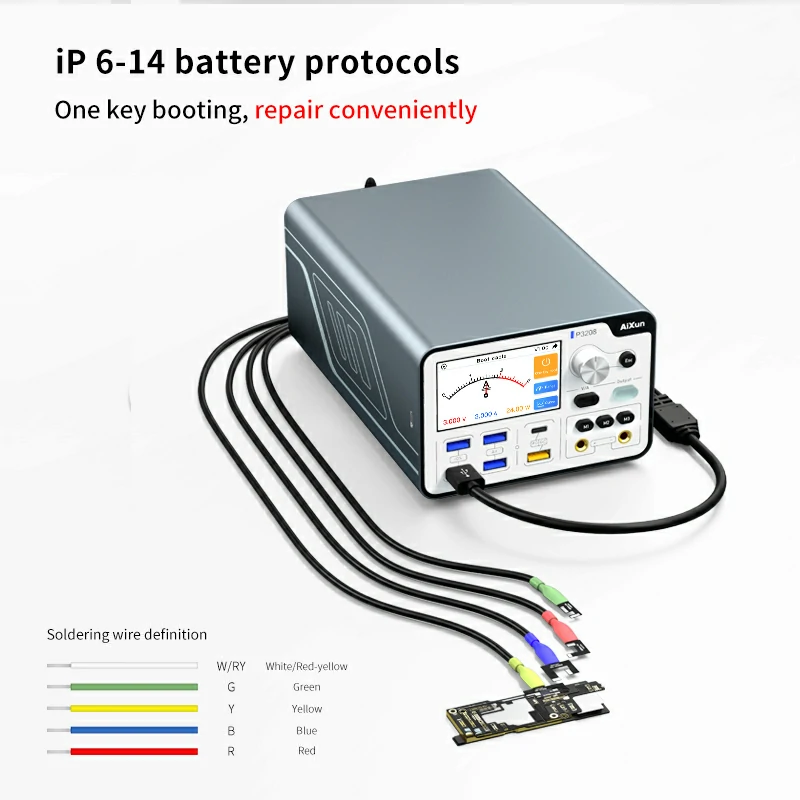 AiXun P3208 regulated power supply
Now, let us look at this AiXun P3208. it is a 320W smart power box that offers a 32V/8A output for voltage and current. It features Bluetooth WiFi capabilities for easy software upgrades, supports PD/QC fast charging for both Type-A and Type-C devices, provides a high charging power of 60W per channel, and is compatible with iPhone 6-14 battery protocols for convenient startup. With a 3.0-inch IPS full-view high-definition screen, it allows you to monitor current through curve or pointer display modes, and it also offers a three-channel shortcut for quick current and voltage adjustments.
Above is the information about regulated power supply provided by AiXun. Welcome you to talk with us or visit our company to explore your business.