P3208 Smart Regulated Power Supply Version 2.08 Update:
1. Improve current sampling speed and refresh rate
2. Optimize DC output/one-click power-on UI and click to quickly switch display modes, added mA display for DC
3. Fast charging monitoring added curve display
4. Add wifi switch function in settings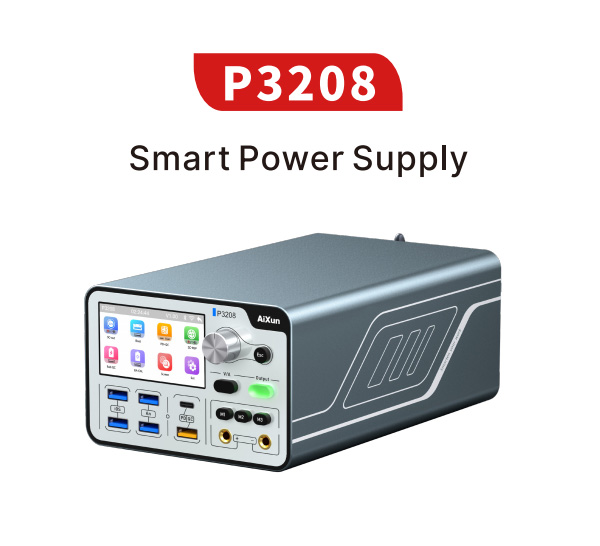 AiXun P3208 regulated power supply is a 320W smart power box with 32V/8A output voltage and current. It comes with Bluetooth WiFi chip which is benefit for convenient software upgrade, PD/QC fast charge protocols that ensure Type-A and Type-C fast charge output, 60W single channel high charging power, iPhone 6-14 battery protocols. Contact AiXun to get a quote now!